HKCOS
To develop, support and augment the education of persons engaged in the practice of orthopaedic surgery for the public benefit
News
Events, Trainings, Symposiums, Meetings ...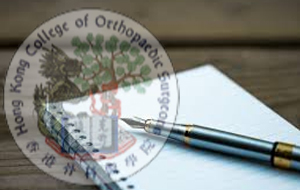 Written : April 27, 2019
Clinical and Viva : May 5-7, 2019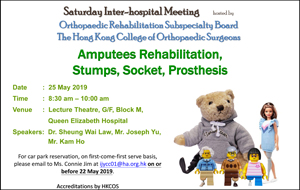 Date: 25 May 2019
Time: 8:30 am - 10:00 am
Venue: : Lecture Theatre, G/F, Block M, Queen Elizabeth Hospital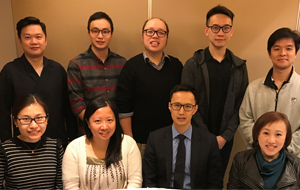 Young Fellows Committee
Establishment and Traveling Sponsorship for Young Fellows
All Fellows of the College under the age of 40 are considered to be Young Fellows. The objectives of this Committee are to provide a conduit between Young Fellows and the College, to promote professional standards amongst Young Fellows, and to help Young Fellows for professional practice in academic development, practice management and professional skills.